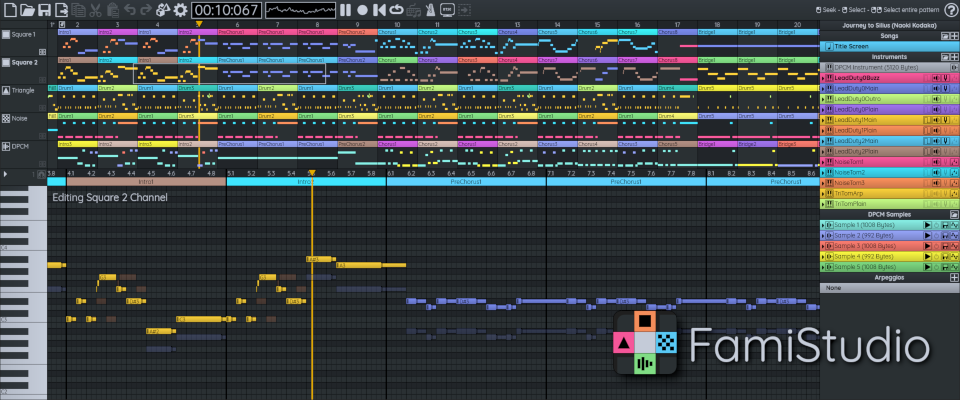 FamiStudio
A small hotfix release was just published.
Changes:
Fixed import of slide notes from FamiStudio Text format.
Added option to not trim unused data when exporting to FamiStudio Text format.
Fixed crash when exporting to some formats on MacOS
Fixed crash when exporting FamiStudio/FamiTone2 SFX longer than 256 bytes.
Fixed glibc dependency issue on Linux that go introduced in 2.2.0.
Files
FamiStudio221-WinInstaller.zip
2 MB
Oct 03, 2020
FamiStudio221-MacOS.zip
3 MB
Oct 03, 2020
FamiStudio221-LinuxAMD64.zip
5 MB
Oct 03, 2020